Empowering startups with a better cash management experience.
Safely manage payments, store deposits, access financing, and earn yield all in one place. Fee–free startup cash management essentials built for scale, complete with dedicated support and access to the Arc Advisor, Partner and Investor Networks.
Arc is a financial technology company, not a bank. Banking services provided by Evolve Bank & Trust, Member FDIC. Brokerage services provided by BNY Mellon Pershing, Member SIPC.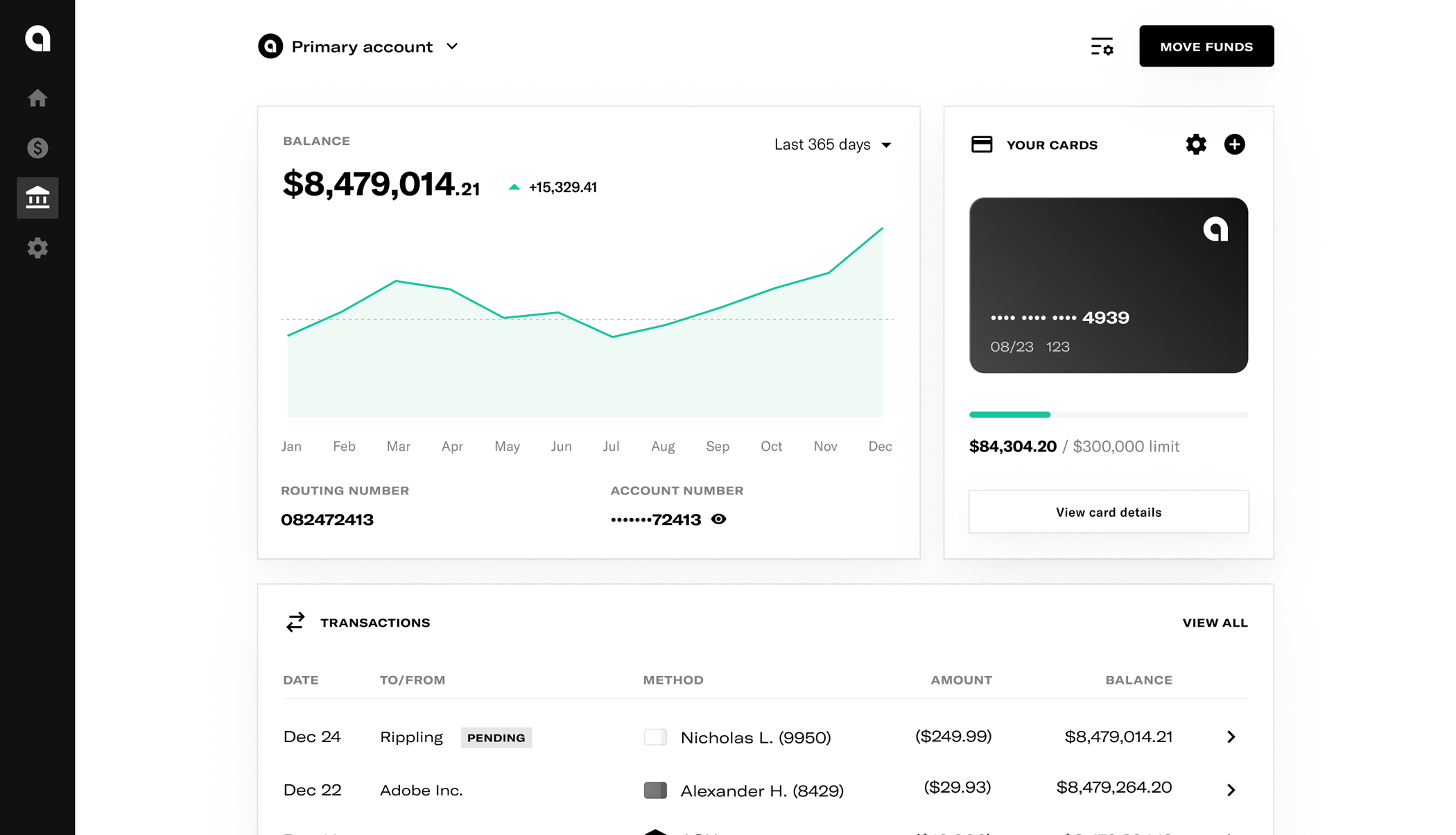 Easily issue virtual or physical debit cards.
Get set up, issue cards, and start transacting. Your branded corporate card comes standard with built-in fraud protection and powerful spend controls.
Enable spend for any purpose – at all levels of your company.
Empower employee spending with comprehensive user permissions and spend limits to maintain compliance effortlessly.
Move money seamlessly with unlimited free wire and ACH transfers.
Complete employee reimbursements or pay vendors on time with unlimited wires and ACH provided by Arc Treasury.
Schedule vendor payments quickly and painlessly.
Save time by configuring recurring payments. Set a recipient, amount, and frequency to automate accounts payable and other banking busywork.