Modernizing Finance
How we got here
While companies like Stripe and PayPal kickstarted the revolution in early 2000s by making online payments accessible to regular consumers, it took another decade of innovation for open access to banking data and programmatic access to payment operations to mature for corporate banking users.
With the popularity of consumer fintech products like Robinhood and Affirm came a proliferation of Banking-as-a-Service providers that made it possible for innovation to happen more quickly. At the same time, a new generation of founders and business owners now expect their company's banking and financing services to work just as well as the consumer apps that they use to manage their personal finances.
The confluence of those two forces gave birth to Arc.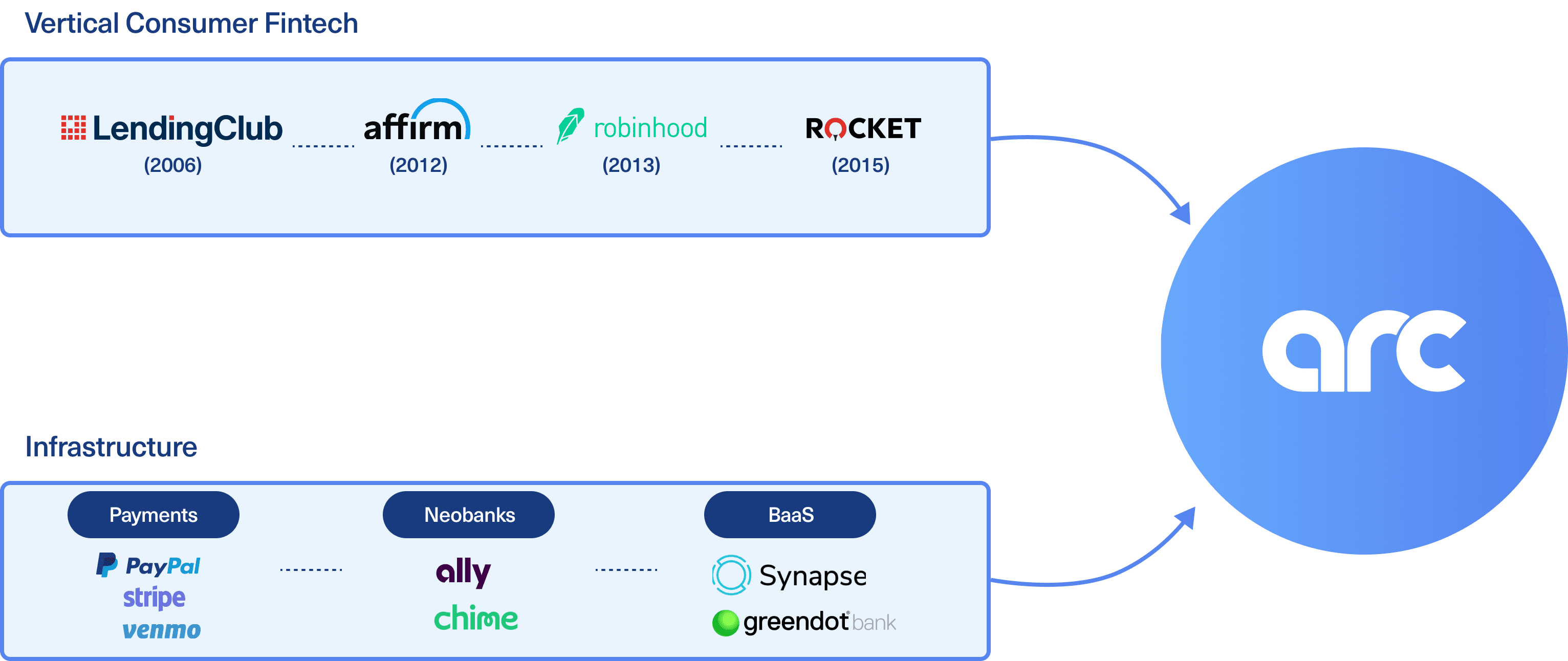 B2B Fintech Ecosystem
The B2B fintech ecosystem is still growing, but the tools available today are better than ever. Many of the functional areas that had to be developed in-house at a traditional bank or lender are today available as modern API services. This enables us to be nimble and be extremely flexible in how we can serve our customers.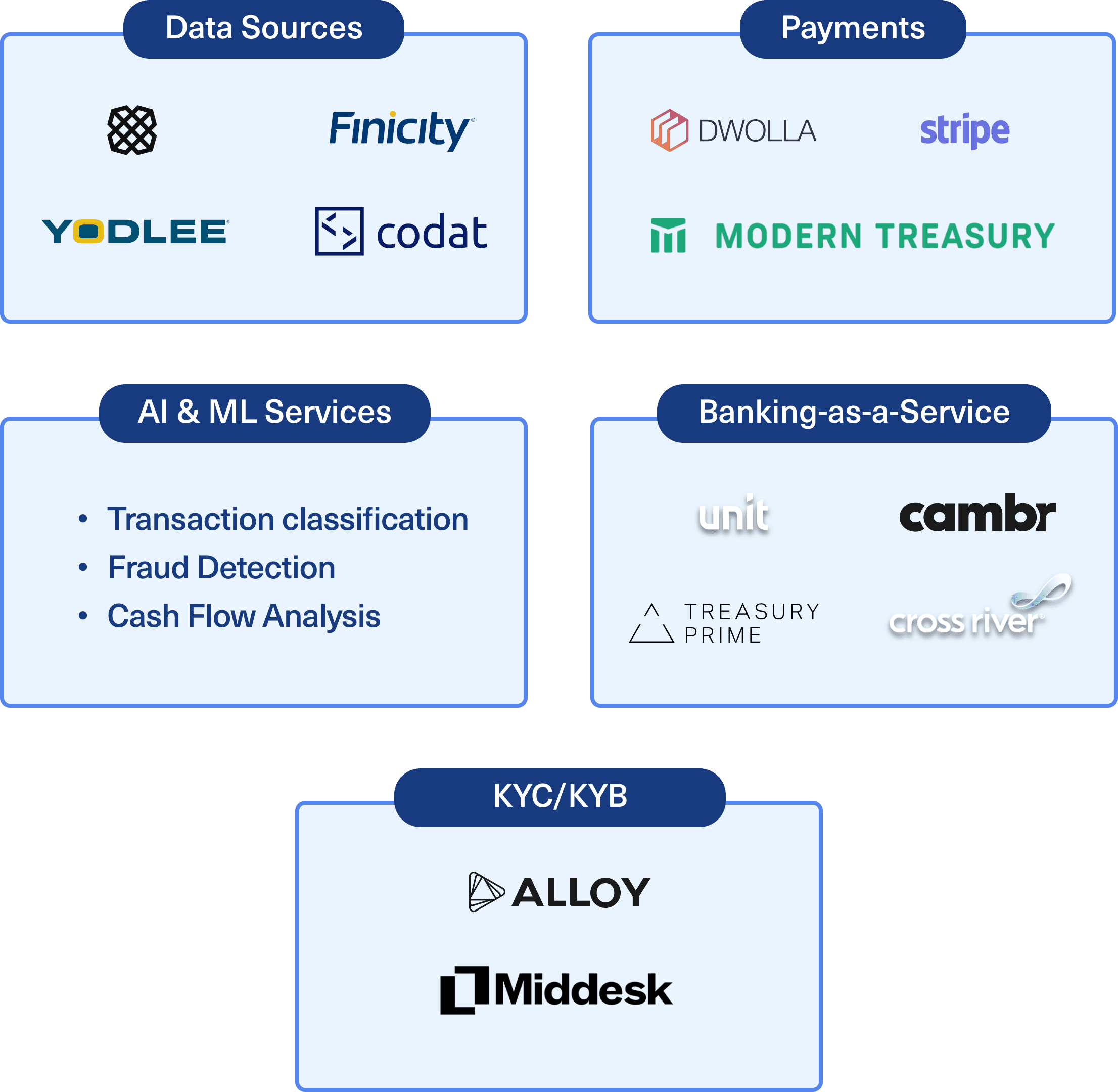 By building on top of this rapidly evolving ecosystem, Arc is able to deliver a consumer-grade experience to our customers, offering instant access to capital for startups to fund their growth. Thanks to the modern fintech stack, we financed our first customer just over two months after our first line of code and we expect to continue to scale up quickly.
If you are interested in fintech and want to get hands-on with everything the ecosystem has to offer, then come join us at Arc! You can be a part of a lean team and have an oversized impact on building the future of SaaS financing.