Providing structure for fitness instruction

Founded by Amira Polack in 2018 and emerging from Techstars in 2019. Struct Club brings structure to music-inspired fitness instruction. While working on her spinning instructor certification, Amira experienced firsthand the struggle of planning engaging and safe workout sessions for her clients.
At the time, there were very few resources in the market to support fitness instructors. The few tools that were available were offline – instructors struggled with spiral bound paper-print outs of excel tables that they meticulously hand copied for each new session. When combined with the dim lighting of most workout studios, these planners proved almost unusable.
She knew there had to be a better option.
Amira wanted something to allow her to choreograph her session one time, have a teleprompter for class, then scale her style through smart algorithms and peer-sharing.
Today, Struct Club's intuitive app & programming database helps empower fitness instructors to deliver impeccable group exercise classes.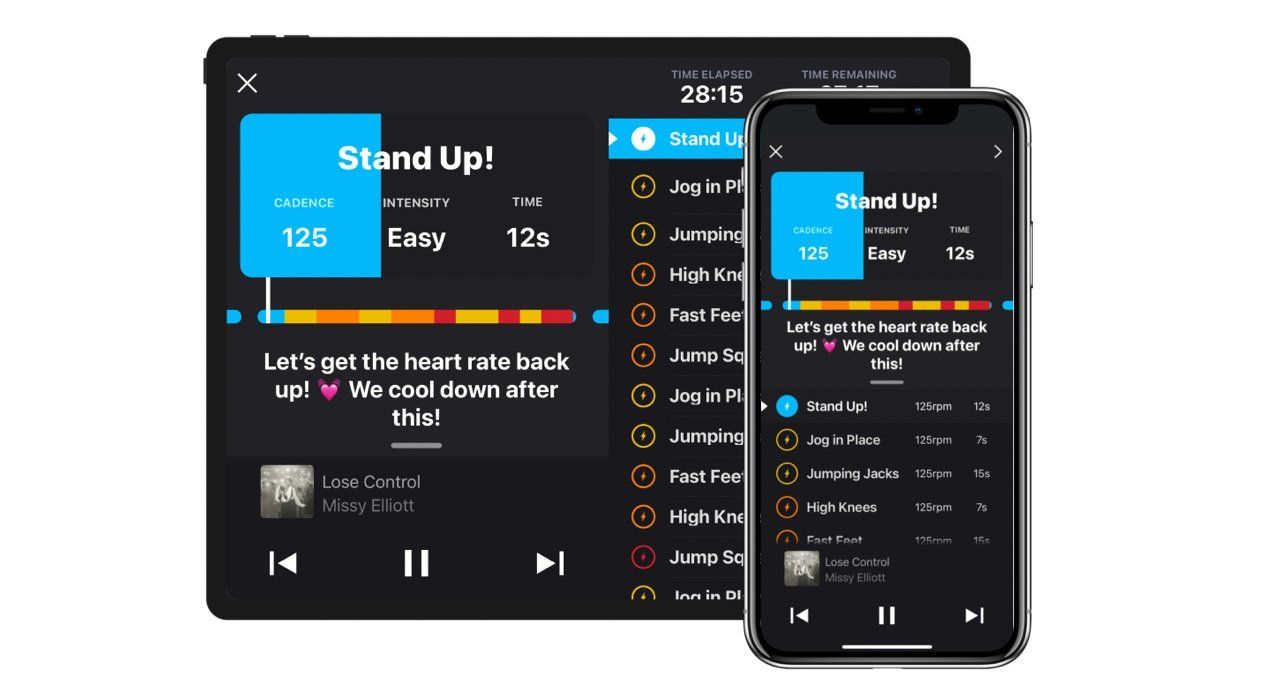 Helping Struct Club find its stride

While Struct Club was able to empower fitness instructors to do their best work through automation, the same couldn't be said about their day to day finance operations. More specifically, Struct Club's traditional bank provider limited how quickly and effectively they could scale.
The bank's legacy user interface was challenging for Amira and her finance team to navigate. Simple tasks like managing vendors and facilitating payments ended up taking up more time since accounting and routing numbers weren't easily accessible or hidden behind unnecessary clicks. More importantly, money movement was slow, and access to financing options to grow her business were limited to non-existent.
When Amira or her finance team did have questions, they were forced to browse through self help guides or hop in long queues to speak with a support agent over the phone.
"It sounds really basic and not ultra consequential but when it takes the founder or a controller's time like that – where you call customer support and no one picks up or it takes several days to resolve that is just so value detractive."
"There isn't anything more valuable to us than our time," said Polack. Arc Treasury's intuitive cash management platform and white glove customer support allowed Amira to spend less time managing finances and allowed her to better invest her time scaling her company.
Upping the tempo with Arc

Arc's partnership with Struct Club grew well beyond business cash management. In addition to running their day to day operations out of the Treasury cash management account, Struct Club is accelerating their growth with financing through Arc Advance.
Early funding provided by Unusual Ventures, Techstars, Comcast NBCUniversal, & Angel investors provided the capital needed to catalyze the company's growth. As Amira looked for additional ways to scale her company, she was particularly interested in financing options that would protect her hard earned ownership stake in Struct Club and invest strategically in growth without restrictive provisions and covenants.
Like many Techstars backed companies, Struct Club was built and run on the premise that equity capital is expensive, and growing from customer revenue and alternative financing is the best way to build a business.
"So much of our success can be attributed to being strategic when choosing payment terms for different things and being smart when it comes to managing cash flow. Arc Advance made sense given how we've explored debt financing in the past and have always been intentional about credit. Beyond the compelling rates and structure, it gave us a lightweight and flexible option to fuel our growth without having to raise more equity capital."
Within hours of integrating its accounts and passing Arc's underwriting process, Struct Club was quickly approved for a working capital facility through Arc Advance. And because the company already had an existing relationship, the funds were deposited instantly to their secure Arc Treasury account. Amira expanded her team to accelerate development of key features and opened up new sales channels to grow the company's pipeline.
"Thanks to Arc, we've been able to promote teammates who are growth agents in the company and have been able to level-up getting the word about Struct Club out there. We've been able to double our revenue since deploying our first Arc Advance!"
2023 and beyond

With a fresh injection of growth capital, a dedicated team, and a wealth of support and advice from its fellow founder community, Struct Club is poised to expand to more studios and gyms in the new year.
To do this, the company plans to build more strategic partnerships as well as continuing to expand on its platform and data offerings to continue empowering fitness professionals to achieve their highest performance in studios all across the world.
Find out if funding and cash management from Arc is right for your business.