Understanding the market opportunity
Founded by James Slezak and Valerie Coffman in 2018, Swayable uses causal AI to predict public opinion and how messages change it. Having worked as researchers and scientists in previous lives, the duo are no strangers to data science—they sought a better way to report on impact-testing experiments. 
The problem was clear: companies across all industries needed to measure the effectiveness of messaging in a more rapid and scientific way than the legacy techniques. 
By leveraging causal inferencing and building up proprietary population models, Swayable helps consumer facing brands and public-interest advocacy organizations identify which messages drive demand, impact consumer behavior, and change opinion.
This led to the creation of Swayable, the impact testing solution that delivers pre-test results in under 24 hours without needing to buy ads. Swayable's solution is trusted by companies including T-Mobile, Paramount, Airbnb and advocacy organizations including the Biden-Harris Presidential campaign.
Calculating the true cost of capital
When Swayable was approached by funders, the startup quickly realized they had a range of options open to them. 
The company was considering accepting venture capital — until James Slezak, CEO & co-founder, met with a Y Combinator partner who proposed exploring funding with Arc. James wasn't a stranger to revenue based financing but was still on the fence about whether or not it was right for his business. Ultimately it was the combination of a lengthy capital raise process and considerable equity dilution that convinced Swayable's co-founders to partner with Arc. 
"..the piece of paper you're giving your VC is worth 10x more when they cash it out - their gain is your cost."
James and Valerie had built a capital-efficient business with fast-growing revenue metrics that made them an attractive investment for many VCs. But he realized that taking on an equity investment would also require him to give up a meaningful piece of the company he built with Valerie. 
"If we're 10xing their [VC] money, they're earning 1,000% returns, and that's the cost of capital,'' James explained, "the piece of paper you're writing is worth 10x more down the track - that's the gain you're not keeping."

Despite being offered sky-high valuations for the company's equity, the team realized this wouldn't necessarily protect against excessive dilution, and that inflated valuations could lead to worthless options for new team members if conditions change, causing major problems for growth.
In addition to these direct costs, James also had to take into consideration the hidden costs associated with the capital raise process. Time spent creating and refining the funding pitch and data room, deciding on a lead investor, negotiating terms, going through diligence — all time that could have been better spent growing the business.  
 
Challenging the status quo
In many ways James' decision to work with Arc was rooted in the same fundamentals that drove the creation of Swayable. Although there is nothing wrong with "going with the herd" when they're heading the right way, James recognized that the one-size-fits-all track of venture funding had become over-optimized for highly speculative, capital-inefficient businesses. Based on their rapid revenue growth, the team was offered commercial debt but found it difficult to navigate the maze of covenants, warrants, and other contractual provisions that come with it.  
Arc's value proposition was very clear: the company would evaluate Swayable's current financial position and pull forward future revenue to help the business fund its operations. Unlike traditional funding methods like equity or debt financing which required lengthy review cycles, Arc promised to provide a funding decision to the growing startup in days instead of months.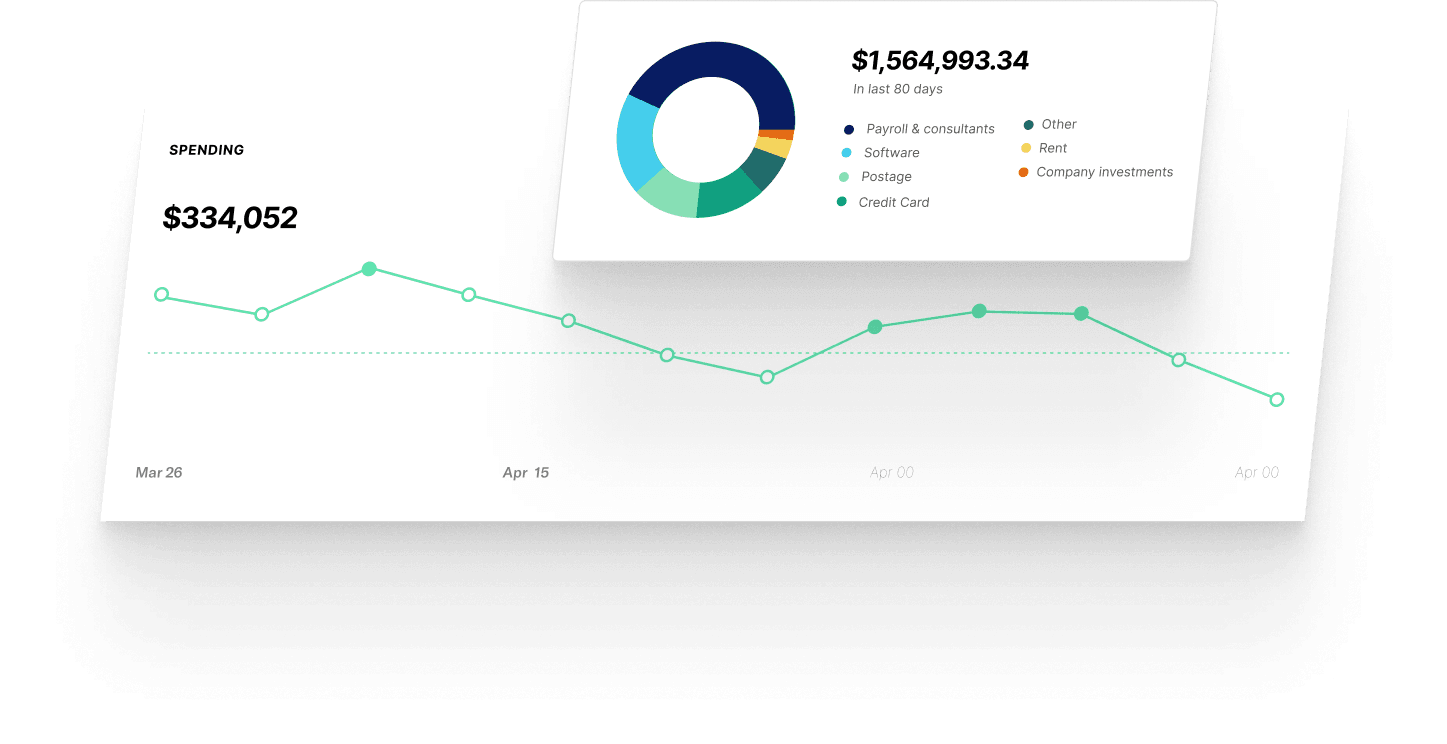 Swayable + Arc, a growth partnership
Getting access to Arc's capital was more streamlined than what James had anticipated. Arc allows companies to circumvent the historically offline risk-review process by integrating directly with a company's financial systems to evaluate data in real-time to make quicker, and more informed underwriting decisions.
[Arc] is a no brainer. If you know what you're doing and you really do have traction and you really are growing…this is perfect. The math makes much more sense this way. It's a lower cost of capital and you stay in control. 
In Swayable's case, the company applied for the Arc Advance product and was able to secure a funding decision in approximately 48 hours. Additionally, Arc's transparent pricing and fixed repayment terms eliminated a lot of mental gymnastics required to calculate the actual cost of capital— allowing Swayable to focus their attention and efforts on securing new customers. 

"Taking an Arc Advance has been extremely helpful to keep our available cash to underlying expenses ratio exactly where we want it," James said, "We've used our Arc Advance to power investments in our go-to-market and product strategy – we've now completed our first wave of growth hires for this quarter and plan to do another wave over the next quarter."
What Swayable accomplished with Arc 
+8

key hires across product, operations and data science, including at C-level

73%

quarter-on-quarter topline growth

Near Zero

cash-burn maintained
In fact, the partnership was so successful that Swayable opted for additional Arc Advances. Given the company's steady growth and consistent history of repayment - Swayable was quickly approved for a larger injection of capital to grow their business in 2022 and beyond. 
Looking ahead
With an additional line of fresh capital from Arc, Swayable is positioned to capitalize on its momentum in 2022. The company will continue to invest in GTM by building up its sales and marketing function to build on what has been largely word-of-mouth-driven growth to date.

Ready to supercharge your business? Contact Arc to learn more.